James D. Slover, MD
Chief of Adult Reconstruction Lenox Hill Hospital
Board-certified Orthopedic Surgeon Specializing in Hip & Knee Replacement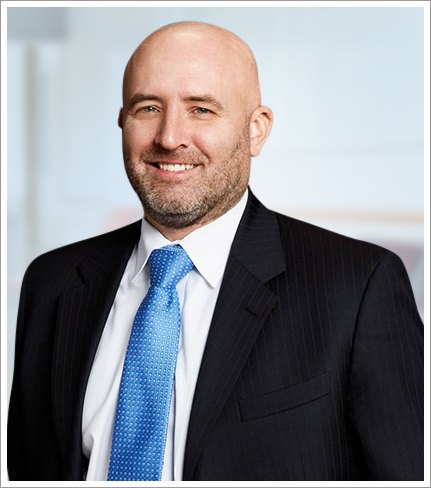 I provide surgical treatment to people who have hip and knee joint pain (osteoarthritis), infections, and complications from total joint replacements. I have a special interest in using minimally invasive surgical techniques to maximize early recovery and long-term treatment outcomes.
In addition to providing patient care, I conduct research on how to best improve care. I collaborate with other doctors to improve patient outcomes for the treatments we provide, and I've authored and coauthored numerous articles on these subjects.
Positions
Professor, Department of Orthopedic Surgery
Director, Adult Reconstruction Fellowship Program
Director, Patient Reported Outcomes Research, Department of Orthopedic Surgery
Chief of Adult Reconstruction Lenox Hill Hospital
Board Certifications
American Board of Orthopedic Surgery - Orthopedic Surgery, 2009
Education and Training
Fellowship, Massachusetts General Hospital, Orthopedic Surgery, 2007
Residency, Dartmouth-Hitchcock Medical Center, Orthopedic Surgery, 2006
MD from Cornell University, 2001
Departments
Interests
Patient outcomes, quality improvement, arthritis , joint replacement
Research Summary
My research has been in collaboration with a wide variety of faculty members within our institution and others. It has focused primarily on patient outcomes, cost-effectiveness and resource allocation and quality improvement. Since joining the NYU faculty in 2007, I have been an author or co-author on a diverse profile of publications. In addition, I obtained an internal NYU seed grant to develop the touch-screen patient reported outcome tools used by patients with assistance of administrative office staff, now collecting data on several thousand patients across several divisions of the department. I serve as site Surgeon Champion for the American Joint Replacement Registry, and we were one of the first sites to begin actively collecting data, serving as a pilot center for this national effort. To date we have contributed data on thousands of total joint implant surgeries. I have served as the site principle investigator for three industry funded trials, and am currently the site principle investigator for the NIH funded KASTPain study, a Phase III randomized controlled trial of a pain coping skills protocol for total knee patients.
European journal of Orthopedic surgery & traumatology = orthopedie traumatologie. 2019 May ; 29(4):819-825

Skeletal radiology. 2019 May ; 48(5):713-719

Journal of arthroplasty. 2019 May ; 34(5):1046
Patients' Choice Award (2018)
Compassionate Doctor Recognition (2018)
Hip Society Otto Aufranc Award, 2014
Travelling Fellowship, 2014
Exhibit Award of Excellence, 2014
Austrian-Swiss-German Travelling Fellow, 2014
CMS Stage 1 EHR, 2013
CMS Stage 1 EHR, 2012
NYU Langone Medical Center Quality and Safety Day Project Award Winner: Best in Category (2011)
AAOS Comparative Effectiveness Research Symposium, Presenter /Participant "Measuring Value in Total Joint Replacement" (Alexandria, VA, 2010)
AAOS Musculoskeletal Healthcare Disparities Research Symposium, Young Investigator Participant (Alexandria, VA, 2010)
NYU Hospital for Joint Diseases Resident Teaching Award (2010)
Charles F. Horn Graduation Prize, 2007
Class President, Weill Medical College (1999-2001)
Charles F. Horn Graduation Prize for Leadership and Service to the Community of Medicine, Weill Medical College of Cornell University (2001)
Alpha Omega Alpha, Weill Medical College of Cornell University (2000)
References
Meet Orthopedic Surgeon Dr. James Slover
James D. Slover, MD
Lenox Hill Hospital

130 East 77th Street, 12th Floor
City, New York, NY 10075

[javascript protected email address]
Lenox Hill Greenwhich Village

7 7th Ave, 2nd Floor
City, New York, NY 10011

[javascript protected email address]